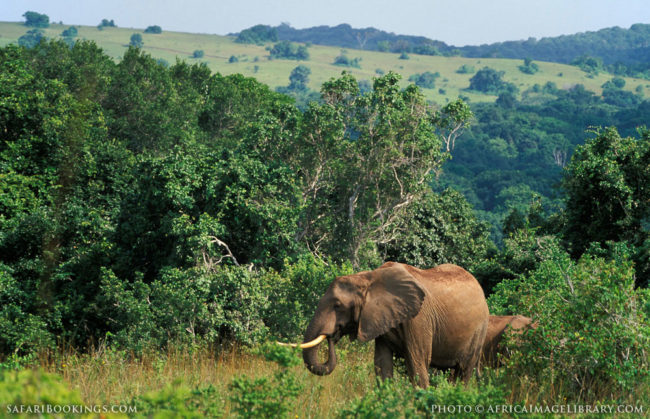 Shimba Hills
The Shimba Hills National Reserve is a small National Reserve in the Coast Province of Kenya, 33 km from Mombasa and 15 km from the coast.The reserve boasts one of the largest coastal forests in East Africa after Arabuko-Sokoke Forest, this reserve is rich in flora and fauna and hosts the highest density of African elephant in Kenya. The forest is an important bird area and is endowed with forest birdlife. Shimba Hills contains Kenya's only population of Sable Antelope. There are about 100 in the park.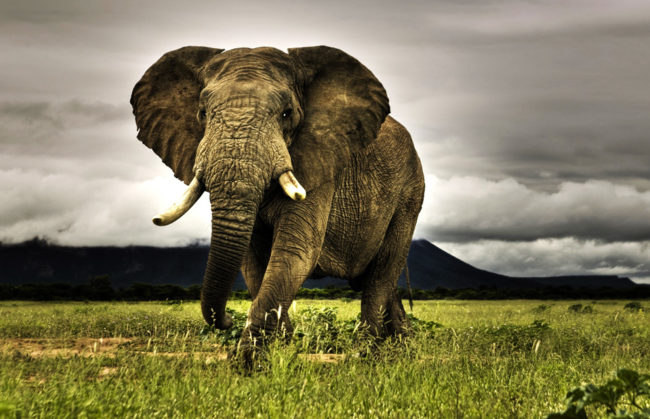 Mwaluganje Sanctuary
Mwaluganje Elephant Sanctuary (MES) is a community-owned elephant park, a conservation area for elephants and Encephalartos cycads in Kwale County, Kenya. It is located 45 km southwest of Mombasa and is adjacent to the Shimba Hills National Reserve. The sanctuary was formed in the early 1990s as a cooperative project between the people of the surrounding Mwaluganje community, United States Agency for International Development, and the Born Free Foundation and the Eden Wildlife Trust. MES is an example of ecotourism, as well as community-based-conservation efforts, both of which are very recent trends in conservation management. In this community-based program, the local people have leased their privately owned property to a community-based trust.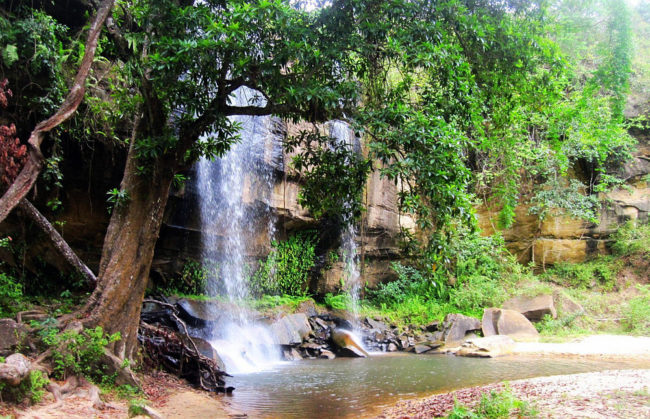 Sheldrick Falls
One of the main attractions to the Shimba Hills is the impressive Sheldrick Falls, which cascade 21m over the escarpment. This waterfall is named after David Sheldrick, who discovered it many years ago .These pretty 21m-high falls are laced with lianas and greenery, and have a natural plunge pool. Free, two-hour, 2km walks, organised by the Kenya Wildlife Service (KWS), depart from the Sheldrick Falls ranger post at 10am and 2pm daily.